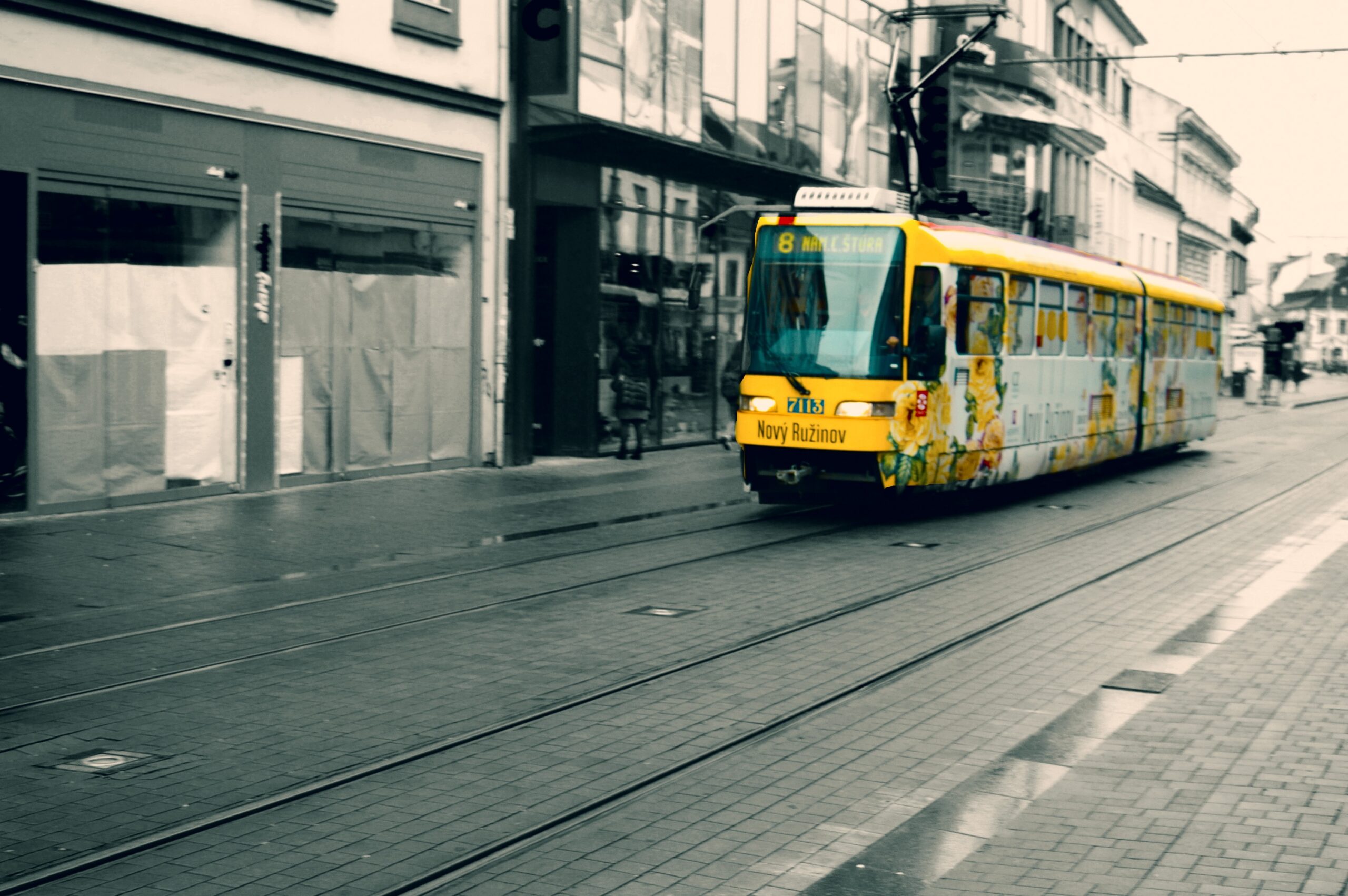 ---
How to open a bank account?

To open a bank account in Slovakia, a non-Slovak citizen will need to meet several conditions and provide information, which varies across banks. You need to provide one or two identification documents, while one of them must include a photo and the residence address. You may be asked for information about the correspondence address and in some banks for your residence permit. An application form may be requested to be filled in. Deposit of a minimum balance might be required as well as a certificate of tax payer´s residence. Opening of the account is for free. The monthly fees for the maintenance of the account vary from bank to bank and depend on whether it is in euro or in foreign currency. Closing of the bank account is for free, but the bank can set a fixed amount account balance up to 7 €.
Banks are usually open from Monday to Friday from 8:00 to 17:00/18:00. Some branches remain open even longer, and some are open on Saturdays and in some cases on Sundays (only in shopping centres). For more details, you should consult the website of the particular bank.
List of banks is available at the website of the Slovak Banking Association.
For more information visit euraxess.sk.

---
How Post Office works?

Post offices are at your service in all towns and villages and provide bank services (Poštová banka), too. The post offices are open from Monday to Friday from 8:00 to 18:00 and on Saturday until 13:00. The main post offices in larger towns or shopping centres are open daily until 20:00. You can find a detailed information about the office hours of all the post offices at the website of the Slovak Post Office. It is possible to buy post stamps for postcards and letters directly in the post offices or in some newspaper stands.
---
What mobile operators are available?

Mobile network operators in the Slovak Republic are Orange, Slovak Telekom, O2 Slovakia. here are also prepaid services provided by three branded operators Swan mobile, Tesco mobile and Funfón, whose services are sold under their own brands. Mobile 2G networks operate at frequencies of 900 and 1,800 MHz. The Networks 3G use 1,900/2,100 MHz and 4G networks use 800 MHz and 2,600 MHz. Slovakia is well covered by mobile phone networks, which enable calls also from some peaks of Tatras. Only very distant areas are without signal.
Prepaid mobile cards (Predplatenka, O2 Voľnosť, Funfón, Tesco mobile, Prima Data, 4ka, Juro etc.).
If you want to avoid expensive roaming charges when in Slovakia, the easiest solution is to buy a prepaid SIM card. For its purchase, Slovak legislation requires verification of personal data. Therefore cards are not sold as freely as in some other countries. Sellers will ask buyers for their passport or identity card if from the European Union, or residence permit in Slovakia, on the basis of which they will verify the buyer's identity. The minimum age limit for buying a SIM card is 15.
Credit charging
It is possible to buy scratch prepaid mobile coupons in newspaper stands, in post offices, petrol stations and many other places. The credit is charged according to given instructions. The places where the coupons are sold tend to be marked by a flag with the logo of the operator. It is necessary to ask the seller for "kredit" (credit) and say the name of the operator, from which you want to buy a card. It is also possible to charge credit at the ATMs, which support also smaller prices of charging. However, be careful with the charges of your bank for these operations abroad. Credit can be charged also in selling places – in mobile operators stores. You can pay by cash or a credit card. It is also possible to charge the credit also in POS terminals in different chain stores, for example, at petrol stations, in grocery shop Coop Jednota, at the Slovak post and many others. Charging of credit is supported also by branch offices of national lottery 'Tipos'.
| | |
| --- | --- |
| Emergency calls: | |
| General Emergency | 112 |
| Ambulance | 155 |
| Firemen | 150 |
| Police | 158 |
| Municipal police | 159 |
---
What internet connection is available?

Slovakia currently has a large number of full‑area ISP's that offer wired broadband Internet connections, for example:
They offer a range of connections, from ADSL/ADSL2+ to "Fibernet". ADSL or ADSL2+ is available in almost every town in Slovakia. It is advisable to check with the accommodation provider/owner or neighbours what possibilities for internet connection there are in the particular place.
For more information, you can either browse the Internet or check the Yellow Pages.
---
How transport works?

The public transport system in towns is quite reliable. A network of public transport is usually composed of buses (in Bratislava and Košice also of trams and trolleybuses) and covers most of the towns. The transport usually runs between 5 am and 11 pm. After 11 pm there are a few night‑bus lines. Every town is responsible for running its own public transport ("mestská hromadná doprava", abbr. MHD)
Tickets are usually sold on buses only in smaller towns. Unless this is a case, they can be bought at newsstands, ticket machines, some bus stations or public transport kiosks. In several towns, electronic SMS tickets are also available for clients of Slovak mobile operators. However, the possibilities vary from town to town.  In Bratislava you can also use the mobile app IDS BK to buy tickets.
For travel planning and public transport timetables in individual cities, visit imhd.sk (mobile app is also available).
For transport timetables of buses, trains and MHD throughout Slovakia visit website cp.sk (mobile app is also available).
Tickets can be bought at the train station ticket offices, at some train stations in ticket machines, or online on the website of the Slovak Railways (mobile app is also available). If applicable, the teller may ask what type of train you would prefer (click here). To guarantee a seat, it is possible to buy a seat reservation ("miestenka"), since the trains may be crowded, especially on Fridays and Sundays, when students travel to and from schools.
For more detail information on any type of transport, please visit euraxess.sk.