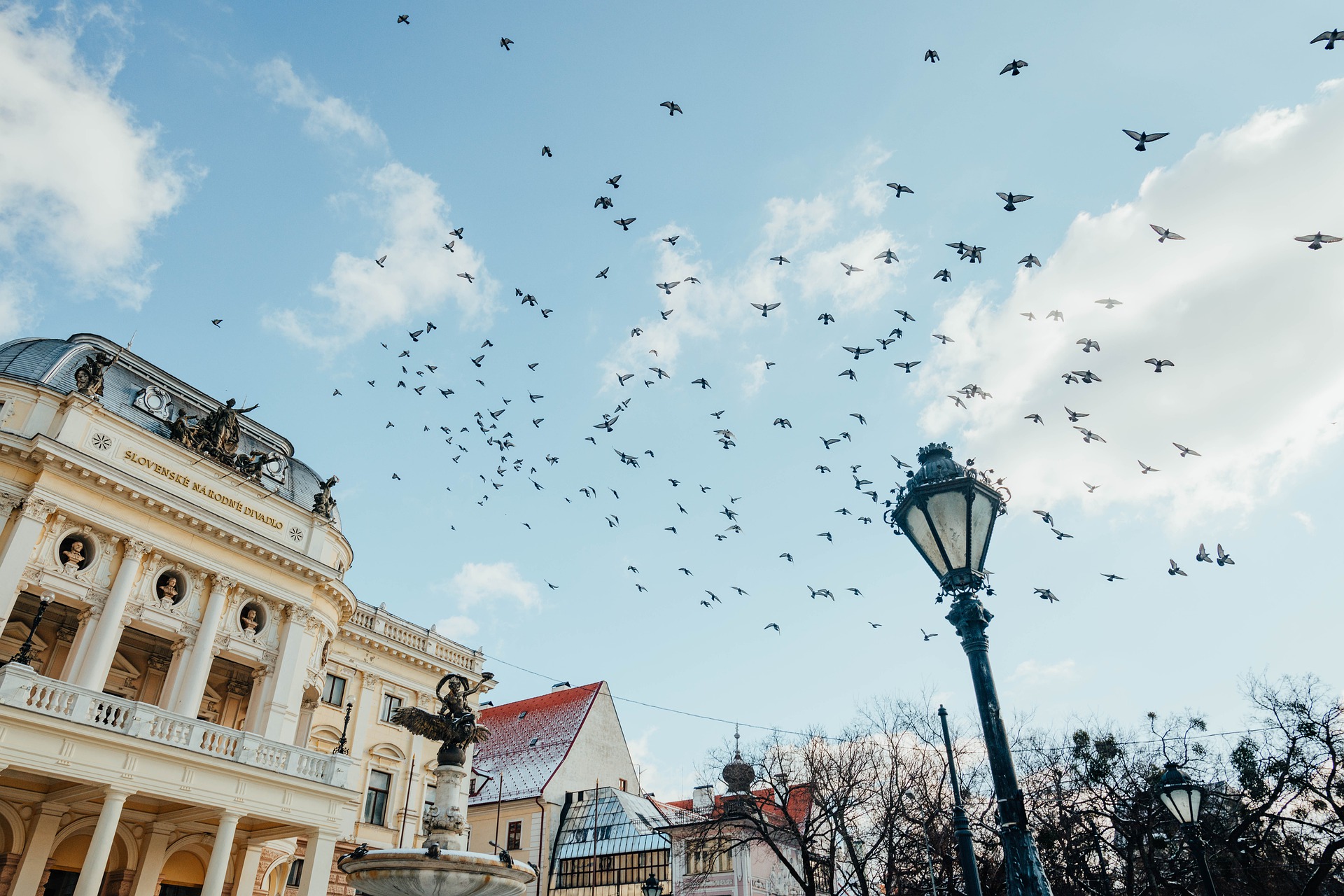 Basic informations:
Official name: Slovak Republic
Capital city: Bratislava (429,564 inhabitants)
Population: 5.4 million (of which 51.2% are women)
Currency: euro (from 1 January 2009)
Date of establishment: 1 January 1993 (after the division of the Czech and Slovak Federal Republic)
Political system: parliamentary democracy
President: Zuzana Čaputová (since 15 June 2019)
Administrative organization: 8 higher territorial units, 8 regions, 79 districts, 2,927 municipalities, of which 140 are towns and municipalities.
Regional cities: Bratislava, Trnava, Nitra, Trenčín, Žilina, Banská Bystrica, Prešov, Košice
Official language: Slovak
National symbols: national emblem, flag, seal and anthem "Nad Tatrou sa blýska"
Neighboring countries: Austria, Czech Republic, Hungary, Poland, Ukraine
Area: 49,035 km2
Population density: 111.08 / km2

You can find more information at the Slovak Travel Portal or Ministry of Foreign and European Affairs of the Slovak Republic.

Visit websites of different cities


Interesting facts
According to some calculations, the geographical center of Europe is considered to be the point at the Roman Catholic Church of St. John the Baptist, which lies above the village of Kremnické Bane.
The inventor of the parachute is the Slovak Štefan Banič. He lived from 1870 to 1941 and also worked in the USA. Exactly there in 1914, he tested his invention in front of a patent commission by jumping from a tall building. The parachute then belonged to the standard equipment of the US Army during the World War I.
The traditional Slovak specialty from sheep cheese can be produced within the European Union only in Slovakia under the name Slovenská bryndza. It is produced from unpasteurized sheep's milk from sheep bred in central, northern and eastern Slovakia.
source: Slovak travel portal

---

Watch the following videos and get inspired by the beauty of Slovakia.